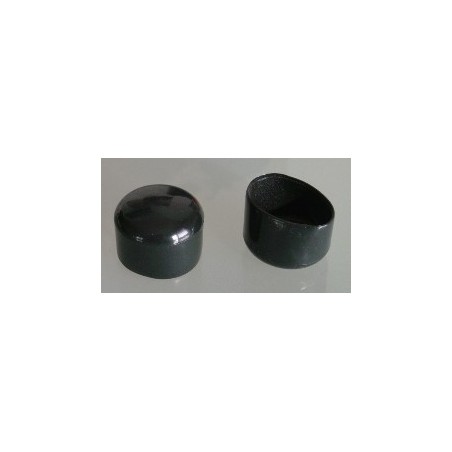  
End cap for grooved ball bearing set 42mm drilling hole

Product reference: CT516
Stock Available, Delivery in 3/6 days
Frais de port : 6,52€
End cap for grooved ball bearing set 42mm drilling hole
€0.75

No reward points for this product.
Returns and exchanges within 45 days*
Free delivery from 99€ of purchase
And from €6.52 worldwide **
100% secure payment
Most end caps will fit our standard aluminum tubes and are easily assembled.
This cap is especially designed for our EuroTrax ball bearings. It is put to use with our buggy wheels and our cadWeazlen form of a lubricating grease repository. In addition this cap serves as a sealing that protects the outer part of the wheel bolt thread.

Material: soft PVC plastic, black gloss
End caps do not only enhance the looks but also the functionality of your launching trolleys. They significantly reduce the exposure to dangerous aluminum swarf and sharp edges - good for you, good for your boat. The cutting areas are covered and rounded off. Furthermore they are useful to prevent water from entering your trolley's tubes. This also applies to sand.