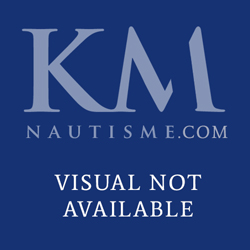 Spinlock
LONGE DE VIE - 2+1 METRES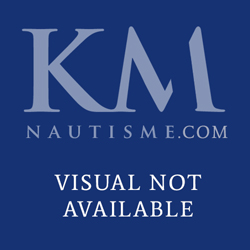 Spinlock
LONGE DE VIE (ELASTIQUE)- 2 METRES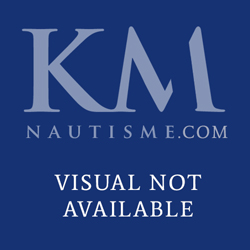 Spinlock
KIT DE REARMEMENT POUR VITO HAMMAR
Plastimo
LONGE PLATE 1 MOUSQUETON DOUBLE SECURITE
Plastimo
Plastimo
TYPHON JUNIOR LIFEJACKET - PLASTIMO
Child up to 30 Kg : 100 N category lifejacket. Buoya...
Plastimo
Compact Flashlight W3 - PLASTIMO -...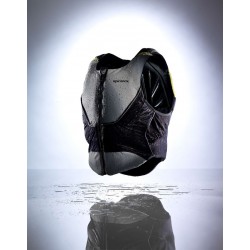 Spinlock
Spinlock 50N vest
Cut adjusted, design clean, System body made with exclus...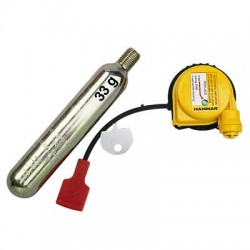 Plastimo
Recharge for life jacket Kit...
Includes: -CO2 bottle -Hydrostatic trigger mechanism -...
Plastimo
Lampe flash à déclenchement manuel -...
Plastimo
LONGE PLATE 1 MOUSQUETON VIROLE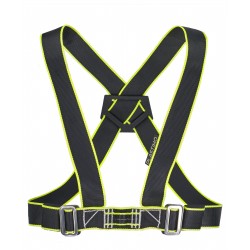 Plastimo
Plastimo
BABY LIFEJACKET
100 N category lifejacket. Self-righting capacity, keeps...
Plastimo
Lifejacket SL180 - PLASTIMO
ntensive use and agile sailing or powerboating. Waistc...
WIP
FLOW NEO VEST 50N - FORWARD WIP -...
SUPER THIN & STRETCH FOR WATER ACTION SPORTS WITH 5...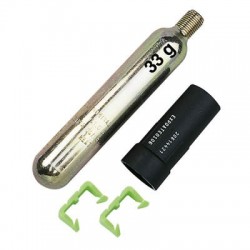 Plastimo
Recharge for life jacket Kit...
Plastimo
Masque anti-embruns - PLASTIMO
Plastimo
KIT HARNAIS + LONGE 1 MOUSQUETON DS
Plastimo
LONGE ELASTIQUE 1 MOUSQUETON TECHNIQUE
Plastimo
GILET PLEIN SUD PECHE 50N L70-90KG
Plastimo
GILET DERIVEUR KITE JIBE 50N +80KG
Plastimo
Plastimo
Recharge for life jacket Kit...
Kit refill for inflatable lifejacket manual PLASTIMO 150...
Plastimo
PILOT 165 XXL lifejacket - PLASTIMO
Comfortable and lightweight, the Pilot 165 is the perfec...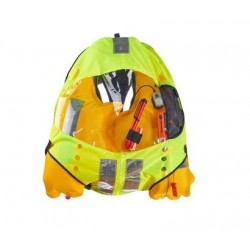 Capuche anti-embrun CREWFIT 180N -...
Plastimo
LONGE ELASTIQUE 1 MOUSQUETON TECHNIQUE
Plastimo
GILET KAYAK RODEO 70N +80KG
Plastimo
Plastimo
Bra Plastimo Storm 50N 30-50 kg...
Bra Plastimo Storm 50N 30-50 kg without fire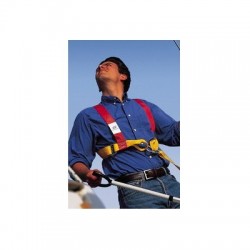 Plastimo
Harness adult Plastimo adjustable...
Harness with belt adjustment. Use and simple threading ...
Plastimo
TYPHON lifejacket - PLASTIMO
Zip closure, hem tightening drawstring and adjustable w...
Plastimo
GILET TROPHY 50N GRIS/NOIR L70-90KG
Plastimo
GILET GF PILOT PRO 180 AUTO JAUNE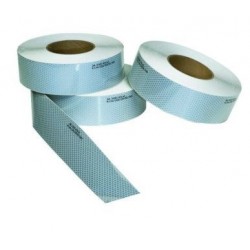 Plastimo
ADHESIVE REFLECTING TAPES - PLastimo...
SOLAS approved reflective adhesive tapes to enhance vis...
Life jackets: a must to ensure safety on board
With KM Nautisme, you will have access to a range of reliable products to ensure safety on board your boat: a selection of flagship-brand life jackets for seafaring by Plastimo, Forward Wip vests to help with buoyancy, and Spinlock harnesses and tethers. It is essential to have personal floatation equipment for everyone on board. This equipment should be adapted to the passengers' body types, and having a child's and possibly baby's life jacket is also a must. To ensure the very best safety conditions under all circumstances, the boat's safety equipment can include buoyancy devices such as floats and vests - requiring for their users to be conscious and able to swim - as well as life jackets which ensure the person' head is kept out of the water regardless. KM Nautisme offers a wide range of inflatable, self-inflating and manual life jackets. Automatic life jackets inflate under the water's pressure. Manual life jackets may have a manual inflation trigger system, or a tube to inflate using your mouth. Automatic systems are favoured for children's life jackets. On our website, jackets are categorised based on buoyancy - calculated in Newtons.
Life jacket accessories
Our range of products also includes accessories for buoyancy jackets that enhance your equipment's safety and efficiency in abnormal conditions (rough sea, night-time navigation, etc.). Of the many accessories compatible with automatic life jackets or manual inflation life jackets, you have flash lights and reflective strips, as well as hoods and sea spray masks to protect users and make them more visible. These accessories are developed by major industry brands, such as Plastimo and Crewsaver, and are universal.
Life jackets and harnesses for sailing
Harnesses are essential for safely going out to sea, especially on boats requiring sail manoeuvres (sailing boats, catamarans), and can be efficiently added to adult and children life jackets. They aim to prevent anyone falling overboard. KM Nautisme helps you safely go out to sea, with complete peace of mind, thanks to their sailing life jackets with carabiners, developed by the leading brands Plastimo, Spinlock and Petzl. Our range of safety accessories also includes climbing harnesses specially designed for going up the mast and working at a height on a boat. Just like our standard harnesses, they attach onto the person' lifeline and safety tethers.
Tethers and lifelines for sailing life jackets and harnesses
Our range of life jackets, vests and harnesses also includes tethers with aluminium carabiners, elastic tethers and lifelines necessary for ensuring the safety of professional and amateur sailors. Our products also include a Petzl climbing pack - with a harness, self-braking descent system, tool carrier, self-supporting bag, rope, tether, locks and carabiners.