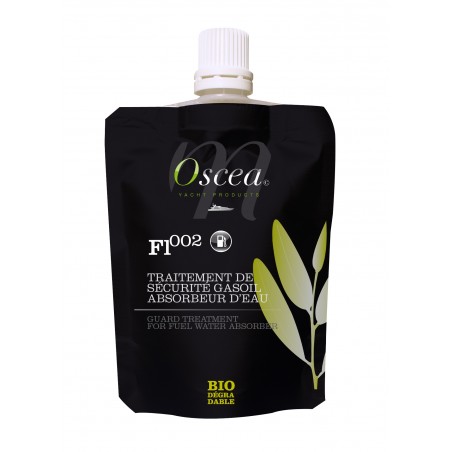  
Traitement de sécurité Gasoil Absorbeur d'eau

Product reference: FL002
Stock available, Ship with in 3/5 days
Frais de port : 6,52€
Strengthens cetane number and maintains clean engines.
Eliminates water in diesel fuel.
€15.75

By buying this product you can collect up to 1 point points. Your cart will total 1 point that can be converted into a voucher of €0.20.
Returns and exchanges within 45 days*
Free delivery from 99€ of purchase
And from €6.52 worldwide **
100% secure payment
CHARACTERISTICS
Treatment of security for diesel fuel/Fuel water Biodegradable Oscea absorber
FL002 produced emulsifier, eliminates water in diesel fuel.
FL002 dissolves sludge in the bottom of tanks and vats.
FL002 is a corrosion product that neutralizes the SO2 and SO3 and prevents the formation of rust on diesel fuel pumps, filters and injectors.
FL002 strengthens cetane number and maintains clean engines.
FL002 opposes the effects of salt and reduces practically in all the formations of slag.
FL002 protects the valves.
FL002 decreases the freezing point of-20 ° and dissolved paraffin.
FL002 is profitable would it in fuel economy.
FL002 contributes to the control of pollution and repays himself by improving combustion and increasing the efficiency of engines.
FL002 is non-flammable. FL002 is packaged in 50 ml bottle
Directions for use: pour 50 ml for a 200 L of diesel fuel tank.