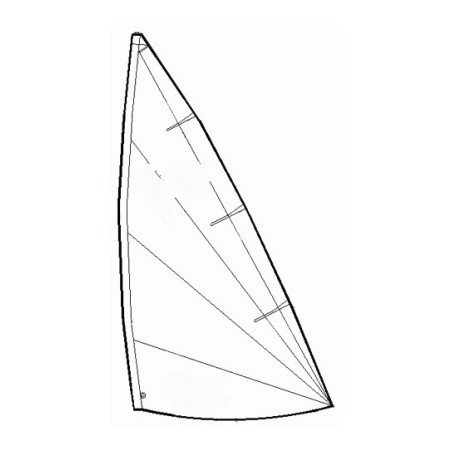  
Great sailing Laser Radial comp.
Product reference: NE1250R
Available in 4-6 days
Frais de port : 6,52€
Mainsail compatible for Laser Radial

€470.04

By buying this product you can collect up to 39 point points. Your cart will total 39 points that can be converted into a voucher of €7.80.
Returns and exchanges within 45 days*
Free delivery from 99€ of purchase
And from €6.52 worldwide **
100% secure payment
CHARACTERISTICS
 

This veil is adaptable on the Laser Radial
Delivered without bag storage, or latte.
It was designed and conducted with the advice provided by intensive users.
Possible addition of one or more width of color for a better tracking on the water, do not hesitate to apply.
Select
Price: low-to-high
Price: high-to-low
Product: In-stock
Image
Combination name
Reference
Price
Quantity
# NE1250R

Available

Available in 4-6 days

# NE1250R

Available

Available in 4-6 days

# NE1250R

Available

Available in 4-6 days

# NE1250R

Available

Available in 4-6 days

# NE1250R

Available

Available in 4-6 days

# NE1250R

Available

Available in 4-6 days

# NE1250R

Available

Available in 4-6 days

# NE1250R

Available

Available in 4-6 days

# NE1250R

Available

Available in 4-6 days

# NE1250R

Available

Available in 4-6 days

# NE1250R

Available

Available in 4-6 days

# NE1250R

Available

Available in 4-6 days

# NE1250R

Available

Available in 4-6 days

# NE1250R

Available

Available in 4-6 days

# NE1250R

Available

Available in 4-6 days

# NE1250R

Available

Available in 4-6 days

# NE1250R

Available

Available in 4-6 days

# NE1250R

Available

Available in 4-6 days

# NE1250R

Available

Available in 4-6 days

# NE1250R

Available

Available in 4-6 days

# NE1250R

Available

Available in 4-6 days

# NE1250R

Available

Available in 4-6 days

# NE1250R

Available

Available in 4-6 days

# NE1250R

Available

Available in 4-6 days

# NE1250R

Available

Available in 4-6 days

# NE1250R

Available

Available in 4-6 days

# NE1250R

Available

Available in 4-6 days

# NE1250R

Available

Available in 4-6 days

# NE1250R

Available

Available in 4-6 days

# NE1250R

Available

Available in 4-6 days

# NE1250R

Available

Available in 4-6 days

# NE1250R

Available

Available in 4-6 days

# NE1250R

Available

Available in 4-6 days

# NE1250R

Available

Available in 4-6 days

# NE1250R

Available

Available in 4-6 days

# NE1250R

Available

Available in 4-6 days

# NE1250R

Available

Available in 4-6 days

# NE1250R

Available

Available in 4-6 days

# NE1250R

Available

Available in 4-6 days

# NE1250R

Available

Available in 4-6 days

# NE1250R

Available

Available in 4-6 days

# NE1250R

Available

Available in 4-6 days

# NE1250R

Available

Available in 4-6 days

# NE1250R

Available

Available in 4-6 days

# NE1250R

Available

Available in 4-6 days

# NE1250R

Available

Available in 4-6 days

# NE1250R

Available

Available in 4-6 days

# NE1250R

Available

Available in 4-6 days

# NE1250R

Available

Available in 4-6 days

# NE1250R

Available

Available in 4-6 days

# NE1250R

Available

Available in 4-6 days

# NE1250R

Available

Available in 4-6 days

# NE1250R

Available

Available in 4-6 days

# NE1250R

Available

Available in 4-6 days

# NE1250R

Available

Available in 4-6 days

# NE1250R

Available

Available in 4-6 days