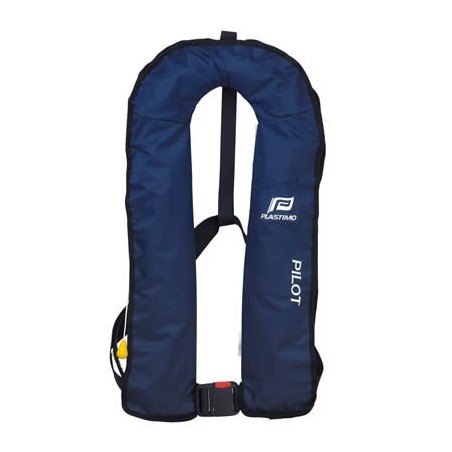  
Vest air Plastimo Pilot 150N automatic without harness

Product reference: PL55823
Stock available, Ship with in 3/5 days
Frais de port : 6,52€

-Inflation per bottle of CO2 (33 g on all adult jackets).
-Inflation bucal with nonreturn valve hose.
-Marine outer cover or red, choice.
Price contact us
Returns and exchanges within 45 days*
Free delivery from 99€ of purchase
And from €6.52 worldwide **
100% secure payment
Vest air Plastimo Pilot 150N automatic without harness Ref 55823
Inflatable lifejacket PILOT 150 Newtons without harness.

The Pilot jacket is especially suitable for intensive use (skipper, drives of winter...).
It is designed on the basis of the vest Optisafe (developed in collaboration with major ocean runners), in a lighter version to meet the needs of boaters and sailors.

-Inflatable vest 150 N.
-Ensures the reversal of a person equipped with a ciré within 5 seconds and the positions even unconscious on the back.