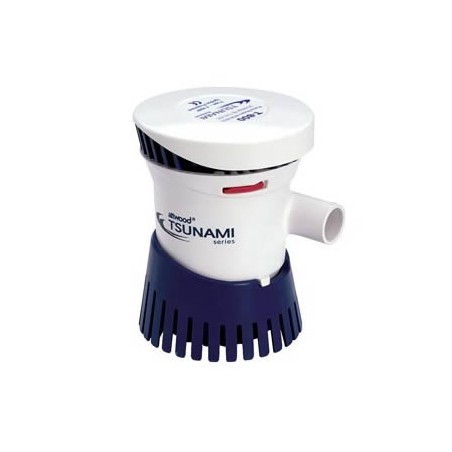  
Attwood Tsunami T1200 12V bilge pump

Product reference: 477663-AR
Stock available, Ship with in 3/5 days
Frais de port : 6,52€
Attwood Tsunami T1200 12V bilge pump
Price contact us
Returns and exchanges within 45 days*
Free delivery from 99€ of purchase
And from €6.52 worldwide **
100% secure payment
REF 477663
Attwood Tsunami T1200 12V bilge pump
Range of bilge pumps type "TSUNAMI" of ATTWOOD guaranteed 3 years.

Double engine mounting and plate interlocking Tower 1/4 support.

Pump-motor assembly can be interchangeable with the Tsunami of same power aératrices pumps.

Stainless steel axis.

Same size for all models.

Magnet motor permanent, electrical cable with a length of 90 cm Tin-treated to avoid any corrosion.
VOLTAGE12 VDC
FLOW 1 M 3402L/hour
CONSUMPTION 35 Amps
DIAMETER 28mm
DIMENSIONSØ 92 x 111 mm