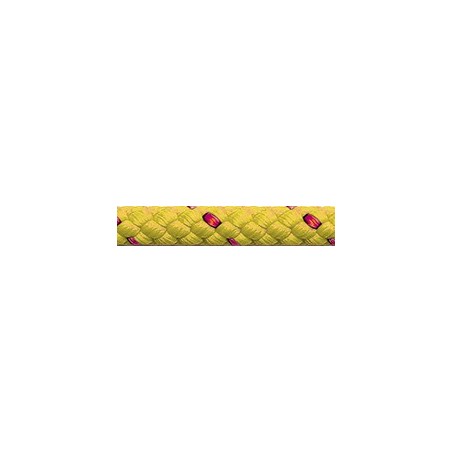  
ALBATROS Floating rope

Product reference: ROB-ALBA
Stock Available, Delivered within 4 to 6 days
Frais de port : 6,52€
Ø6 to 10mm - Floating - Perfect towing rope for dinghies, kayaks and sport catamarans - Light and hydrophobic. Available in 2 colors.
Can also be used in light sheet for light winds
€0.63

No reward points for this product.
Returns and exchanges within 45 days*
Free delivery from 99€ of purchase
And from €6.52 worldwide **
100% secure payment
The ALBATROS rope is very light and very flexible. You can easily make a tow line with it and store it easily in a pocket or other on your dinghy, kayak, or catamaran.
Albatros is the ideal bowline or towline at dinghies and coachboats. It is buoyant, lightweight and compact.
Points forts :
Floating and hydrophobic
Lightness
Perfectly round string
Utilisation :
Light sheet, tow line, lifeline
Construction :
16 plait of polypropylène XLF16
 By ROBLINE
| Diameter [mm] | Length [m] | Weight [g/m] | MBL [daN] |
| --- | --- | --- | --- |
| 6 | 200 | 14 | 350 |
| 8 | 200 | 24 | 650 |
| 10 | 200 | 38 | 900 |
| 12 | 100 | 55 | 1200 |
| 14 | 100 | 75 | 1600 |
| 16 | 100 | 100 | 1900 |
| 18 | 100 | 125 | 2200 |
Select
Price: low-to-high
Price: high-to-low
Product: In-stock
Image
Combination name
Reference
Price
Quantity
# ROB-ALBA

Available

Stock Available, Delivered within 4 to 6 days

# ROB-ALBA

Available

Stock Available, Delivered within 4 to 6 days

# ROB-ALBA

Available

Stock Available, Delivered within 4 to 6 days

# ROB-ALBA

In stock

Available

# ROB-ALBA

Available

Stock Available, Delivered within 4 to 6 days

# ROB-ALBA

Available

Stock Available, Delivered within 4 to 6 days

# ROB-ALBA

Available

Stock Available, Delivered within 4 to 6 days

# ROB-ALBA

Available

Stock Available, Delivered within 4 to 6 days

# ROB-ALBA

Available

Stock Available, Delivered within 4 to 6 days

# ROB-ALBA

Available

Stock Available, Delivered within 4 to 6 days

# ROB-ALBA

Available

Stock Available, Delivered within 4 to 6 days

# ROB-ALBA

Available

Stock Available, Delivered within 4 to 6 days

# ROB-ALBA

Available

Stock Available, Delivered within 4 to 6 days

# ROB-ALBA

Available

Stock Available, Delivered within 4 to 6 days