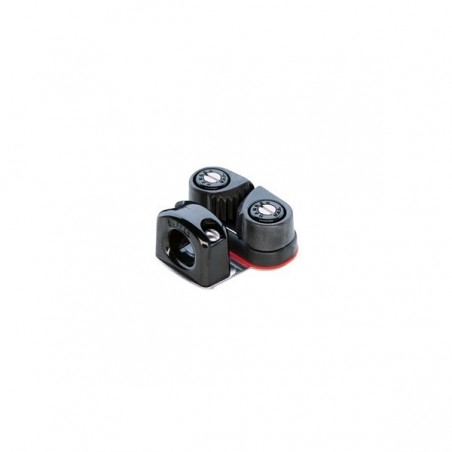  
Fixed base Harken with Cam - Matic ® 150

Product reference: HA238
Available in 4-6 days
Frais de port : 6,52€
Turret fixed base Harken with Cam - Matic ® 150
€76.63

By buying this product you can collect up to 6 point points. Your cart will total 6 points that can be converted into a voucher of €1.20.
Returns and exchanges within 45 days*
Free delivery from 99€ of purchase
And from €6.52 worldwide **
100% secure payment
CHARACTERISTICS
Fixed Harken Base turret with Cam - Matic ® 150 use turrets to stops when the end is facing the embraqueur. Ball turrets have two rows of ball in Delrin ® to rotate under high loads. They have a spring retention and an adapter u allowing the use of several types of pulleys. The 144 turret, equipped with a long arm, is the standard model. It is ideal to a bottom of cockpit setup or use on larger keelboats or small coastal cruisers using 76 mm Plastic pulleys. The low turret 205 should be at the level of the bridge and facilities to vessels smaller pulleys. The 1574 model receives the Midrange pulleys. The 216 turret includes a second stop that receives the outgoing lines vertically from the swivel. It is frequently used to settle down-hale, or is on the turret used primarily to listen to GV. The 240 and 241 are simple turrets for eavesdroppingGV and fsocs on very small vessels or for different settings on vessels of all sizes. 402 And 403 models are equipped with a double stop, to lift 2-speed systems. The swivel base with taper bar Micro Cam - Matic ® allows specific ultra blockade. The 16 mm sheaves are equipped with ball bearings stainless steel low coefficient of friction to resist high stress. Ideal for ropes which the locking angle varies significantly.
Turret Harken Base fixed with Cam - Matic ® 150
Height 33 mm 

Weight 113 g 

Øcordage Mini - Maxi 

Fixing 19 mm centres 

Workload (Kg)