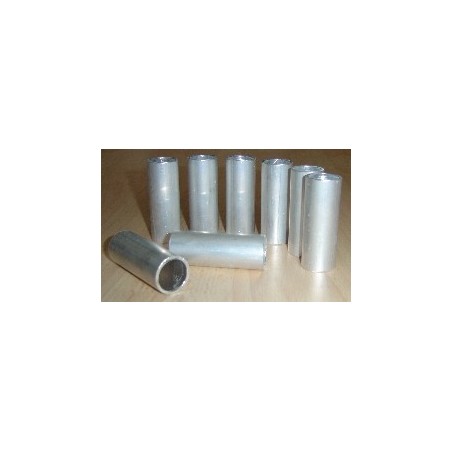  
Spacer 25x2x66mm

Product reference: CT531
Available
Frais de port : 6,52€
fits all EuroTrax ballon wheels with ball bearings on 20mm axle
€2.91

No reward points for this product.
Returns and exchanges within 45 days*
Free delivery from 99€ of purchase
And from €6.52 worldwide **
100% secure payment
The spacer supports the ball bearings' inner circles. That way it is easy for you to tighten the screw nut. A plus for all those buggy pilots who demand more safety from their equipment.
Spacer for EuroTrax ball bearings on 20 mm axles. This part is being crafted within our CNC control unit for highest possbie quality. The feedstock consists of sea water resitant aluminum in extruded sections.
It is lightweight and solid at the same time. Furthermore you won't find any knit lines on the inside of the tube design as you will with most cheap tube systems.